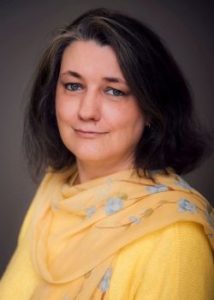 Dear visitors,
my name is martina ledermann. I am a nutritionist and work in the field of preventive, health-promoting nutritional advice. I was born in Frankfurt am Main in 1968. Since I was about eight years old, I started baking and cooking with my grandmother. Since then I have had a lot of fun and I love healthy food. With adulthood I became more health conscious and was interested in healthy eating as a young adult in the late 80s. During a three-month internship I got to know the processes in the kitchen and in the dining room in a restaurant.
My focus is on counseling and weight coaching for people who would like to reduce their weight. I have my own experience in this area because I was able to reduce my weight from 84 kg to 65 kg.
In summer 2018 I started my training as a nutritionist at the state-recognized OTL Academy, Berlin.
I am happily married and live with my husband in the Nordend district of Frankfurt am Main (Hesse). I am very interested in health, nutrition, cooking, nature, animals, environmental protection, ecology and enjoy reading about these topics. In our free time we visit museums, cultural sites, exhibitions and go for walks in forests and parks. Even if we are not devout Buddhists, Buddhism is very close to us and we like to visit the Tibet House in Frankfurt am Main. At home we have ornamental fish that we love very much and that are doing well with us.